If you're in need of information on how to fix a relationship, there are a number of things you can do to get things back on track. Often when a person is desperate to try and figure out how to fix their relationship that's on the rocks, the first thing on their mind is how to prevent it from ending and how they can make their partner stay. But if something is seriously wrong, then convincing them not to leave without first working on the problem is only a temporary fix.
How to Fix a Relationship: What Went Wrong?
You both will need to work hard to rebuild a stronger relationship, and there are several ways to do this. Hard work, mutual understanding, communication and trust are needed in every relationship. A relationship that's healthy will always involve good communication. But if hurt feelings are involved it can be more difficult to talk to each other in a rational and clear way and a discussion can often lead to an argument which will solve nothing.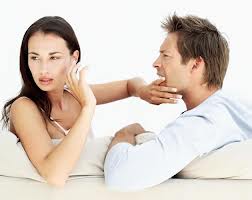 Determining what's broken in your relationship can be the first step towards fixing your relationship and will allow you both to move forward.  You should set aside a time with no distractions in order to fully commit to discussing your problems in an open and honest manner. Allow your partner to speak without interruption and without you jumping to conclusions. Then you can take your own turn to discuss the issues you feel are affecting your relationship.   You both will need to view these discussions as constructive criticism, which can allow you both to improve. Once you have discovered what is holding your relationship back then you can work together to overcome these relationship issues.
Small Steps towards Improving Your Relationship
The most important thing to keep in mind when you feel that your relationship is in jeopardy is to not panic. You may want to consider getting professional help from a qualified counselor. First though, it's important to try and recharge your relationship together.
When it comes to your sex life, there is always room for improvement. Start by setting aside more time to be intimate. Then, figure out how you can make your sex life even better. As an example, add music, a change of scenery or try something new. Make time to be affectionate with each other before you go to bed. Realistically, a good sexual connection is the key to a solid relationship.
Over time, it can be easy to focus more on what your partner does that bothers you. But it's better to stop trying to change these things about your partner and instead refocus on why you fell in love with them in the first place. Figure out what you can do differently to make both of your lives easier and ignore your partner's annoying habits that years prior you found adorable.
Also focus on how you can add more appreciation and affection into your relationship. Get rid of the negatives such as complaints, blame and criticism. Focusing on past disappointments and resentments will only prevent you from moving forward as a couple.
When speaking to your partner try to eliminate the word "but".  Each time you respond with "but" you're essentially erasing what you have just heard and you make your partner feel like what they have to say is unimportant or without validation.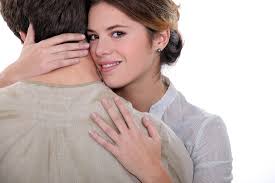 Anger can be very off putting. It can be healthy to share your anxiety and sadness with your partner. However, anger, by contrast, can drive your partner further away. If your partner is the one to initiate an angry interaction, then you'll be at risk for an all out fight, so get out that situation as soon as possible.
Instead change the subject or speak honestly with your partner and explain that you understand why they're angry, but that the discussion will lead nowhere unless it's done in a calm manner.
The Small Things in Life that make fixing Your Relationship worth the Effort
Try to have more fun with your partner. Fun doesn't have to cost money. Turn on some music and clean the house together. Go for a walk and enjoy the fresh air. Or do just about anything that's outside your normal routine. When these activities are done with a new and positive attitude it can be invigorating. At some point, you'll want to dig a little deeper in order to fix the major problems in your relationship, especially if they're tough ones such as infidelity, anger, communication problems, addictions or financial problems. But it can be helpful to first implement a happy and calm environment that initially allows you both to become more relaxed together.
Why should you start repairing your relationship this way? The key will be to understand what a relationship is, and what makes you both feel more connected. Additionally, the vibes you both radiate towards each other when you interact is what can make you both feel more secure and safe.