Most married couples have had serious relationship troubles at one time or another. Saving your marriage won't involve fixing your partner or having to fix every single aspect of your marriage, but you will need to broaden your vision and work on some issues in your relationship.
How to Save Your Marriage: Getting Over the Past
In a marriage that's dysfunctional, the needs of each person are not taken seriously. This type of marriage will revolve around one person a little too much and often, it's because they have become selfish and the other spouse has grown tired of trying to make it work, feeling as though they're fighting a losing battle.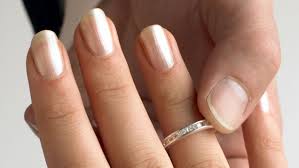 Millions of married couples all around the world will complain about the fact that their marriage is plagued by boredom, neglect, infidelity, financial issues, betrayal or the constant threat of divorce. At times like these, figuring out how to save your marriage can seem almost impossible, but there are ways to get your marriage back on the right path.
Working on Your Marriage Alone
When it comes to putting a marriage back together, the main focus will be to restore that lost connection and keep the past in the past. A person will not always need to fix every little thing that's wrong with their marriage, rather, they will need to work on making new things right. By putting aside their issues they can eventually reconnect and move forward. When both parties keep focusing on the issues of the past, it can be nearly impossible to move forward with the healing process.
This type of approach may sound a little different from the typical marriage counseling tactics, but it can be a much better option when it comes to choosing a more alternative method.
One thing to keep in mind is that even if your spouse doesn't seem willing to work on the marriage, you can still begin the healing process on your own. This can almost seem counterintuitive because most therapists tend to recommend that both partners participate. However, this is not always effective.
Fortunately, if a person is feeling lost and helpless in their relationship, they can still get answers. Even if their partner is initially resistant, the willing party can singlehandedly help to rebuild trust, restore intimacy and strengthen their connection.
You should consider these alternative methods in order to improve your marriage because until you have tried it all, you will not feel like you gave it every chance to work. A successful marriage takes maintenance and a lot of work every single day of the year and it's never easy. But if you feel as though nothing can help to repair your current situation, then initially working at obtaining what you once had, alone, may be your only option and your last chance at fixing your marriage.