By the time most men and women enter into a long term relationship, they have most likely been though several rough relationships. Each relationship will have taught them valuable lessons about the do's and don'ts for a successful relationship. Over time, many relationships will go through rough patches; people give up trying as hard, or because of feelings of neglect or sheer boredom, one or both partners will give up. If you want to learn how to save your relationship, there are several ways to go about it, depending on the specific problems in your relationship and whether or not you and your partner are willing to put in the work to make your relationship last for the long haul.
How to Save Your Relationship: Or Is it Time to End it?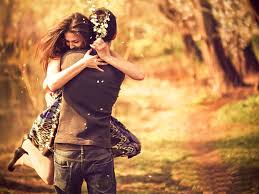 When a couple have been close for a long time, ending the relationship can be incredibly painful. Letting go is never easy, regardless of who initiated the break up and it can be a time which is full of regrets and feelings of failure. It can take many months or even years to truly get over a relationship breakup.
It's rare for a couple to not run into a few bumps in the road during their relationship. While every relationship has its ups and downs, a successful couple will learn how to manage these bumps by keeping their relationship going. To be successful, you will need to tackle the problems and learn how you both can work through the complex issues of everyday life. This can be done by going to counseling, attending seminars, getting help online or setting aside more alone time together.
Many problems in a relationship will stem from poor communication. If you need to work on your communication, you'll need to eliminate any distractions. Make an appointment with each other, turn off the television and your cell phones and direct all of your attention to each other. Never interrupt your partner when they're talking and ban certain phrases such as "you never" or "you always". Improving your communication skills may be just what you need in order to ensure that both parties are heard and have their feelings validated.
A Whole New Sex Life
Even if you love your partner, sexually you might be a mismatch. Your sex life will need the most attention, as it works to bring couples closer and works to release hormones that will help the body both mentally and physically and can help the chemistry of a healthy couple to stay alive. Lack of sex is a one of the most common relationship issues experienced by couples. Whether your sex life is lacking because you're both tired, there is no time, or you're just not in the mood, try to set up one night a week where you both have the time and energy to devote to sex.
Maybe it seems too mundane to schedule time to be intimate, but experts believe that getting in the habit of setting time aside for sex can do wonders for not only increasing libido, but it can also increase your energy, improve communication and help to relieve stress. Revisit that place in time when you and your partner were first together. Find out if their likes or dislikes have changed and work on forming a solid bond with your partner. While sex is not the only important aspect of a relationship, it's definitely one of the main reasons why so many couples end up having issues.
Improving your communication skills and creating a sex life that works, for both of you, will set you on a path to becoming a closer and stronger couple.