How to win back your ex girlfriend is going to depend on why the relationship ended in the first place and whether or not you're willing to change in order to make it work. There isn't a guy out there who hasn't experienced regret over a breakup. Whether you ended it or she left, it's perfectly natural for you to be plagued with the lingering need for her to walk back into your life.
How To Win Back Your Ex Girlfriend: Keeping Your Cool
Keep in mind that your motives behind winning back your ex girlfriend should be noble. Many men tend to fall prey to a sense of duty when it comes to holding a relationship together or they don't want to be perceived
as failures if it doesn't end up working out. Make sure that you want your ex back for all the right reasons and question whether or not you think the relationship can last for the long term.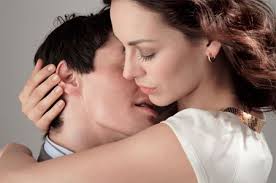 In order to win back your ex girlfriend, you'll need to sort through some pretty painful issues. Take stock
of where the relationship went wrong and why. If you're unable to identify any issues, then you'll be likely to fall short when it comes to finding a solution. Don't focus on who was to blame for the relationship failure and instead try to focus on how to make it right. Pointing the finger will only result in bitter feelings for both parties.
Once you have figured out what went wrong, there may still be time to do something about it. Depending on the cause, it may be time for forgiveness and an apology. The process will need to be gradual, regardless of the circumstances. Women tend to have an aversion to being forced to listen to the ramblings of a desperate ex boyfriend. Be understanding with her and patient. If you were the one to end the relationship, she may have a problem with giving you another chance, especially if you broke her heart.
If she was the one to end the relationship, then you should give her some space and let some time pass before you propose becoming exclusive. You should expect her to be bitter, angry and even hurt over the news that you think she should give you another chance.
Signs She's Willing To Make It Work
If she's willing to talk to you about your relationship and feelings, this is definitely a good sign. Just keep in mind, should she decide to give you another chance and you fail to make any changes, then the relationship is simply doomed to fail eventually. You both need to work on communicating and figure out what you both can do to improve your relationship in the future.
If the relationship hit the rocks because you're both stubborn, then you'll need to sit down and compile a list of rules that both of you need to follow during your next conflict.